Tenant Relations
Happy tenants make happy property owners. At Harland Property Management, we treat tenants with respect and appreciation.
---
We always answer tenant calls or return calls the same day. We are polite, and do our very best to resolve any tenant issues in a timely manner.
We provide tenants online account access to their accounts, allowing for online rent payments on our website.
Eviction Guarantee
Our goal is to screen tenants to the best of our ability in order to avoid property damage and the need for evictions. Unfortunately, due to the nature of the business we cannot guarantee that there may not come a time in which we must advise our owners to evict a tenant. Click here to read more about our San Diego Eviction Guarantee Program.
Tenant Placement
We help you find the best qualified tenants for your rental property.
There is no initial fee when you sign a contract allowing us to list and market your rental property. Your property manager will review comparable rental data in the area along with other market factors to help determine the highest and best possible rental rate. We will then use the regional Realtor MLS and other highly effective methods to market your rental to prospective tenants.
We make connections.
Once the tenant screening and document preparation has been completed and verified, it is time to meet your new tenant(s). We forward the executed documents, provide you with the tenant contact information, and assist with setting up automatic payments.
Harland never charges you with any upfront fees for marketing, advertising, or listing your property for rent. We get paid only 6% of the total lease value after a tenant signs a lease. If we don't find you a tenant, we don't get paid.
If the day-to-day management of the home proves to be more of a challenge than originally anticipated, we can provide you with our acclaimed Residential Management services. Since you have already paid for the Tenant Finder service, the additional fee for this service is approximately 4%.
Get started with your FREE PROPERTY CONSULTATION by completing the form .
Schedule Your Free Consultation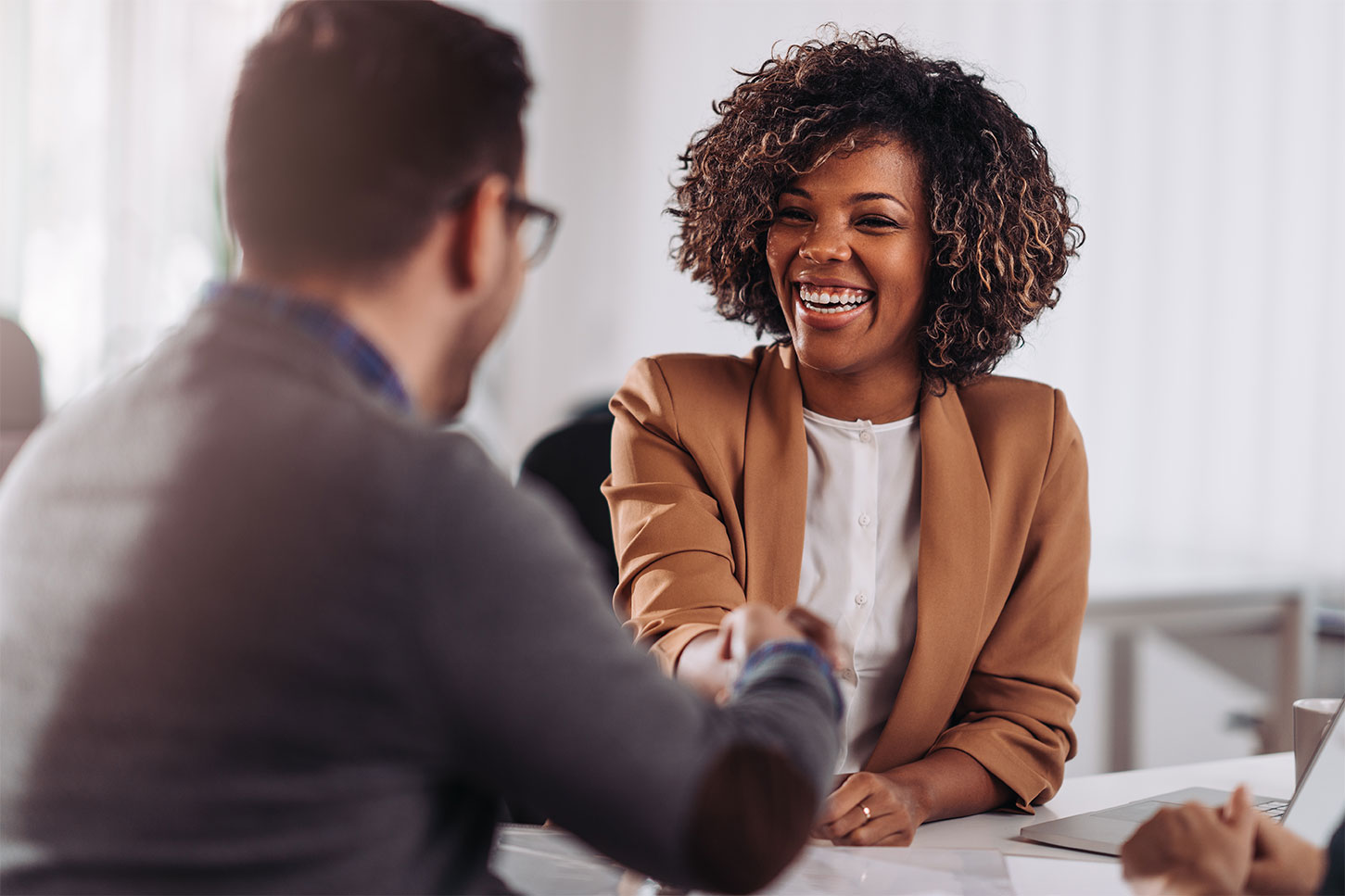 Rest Easy Knowing We've Got You Covered.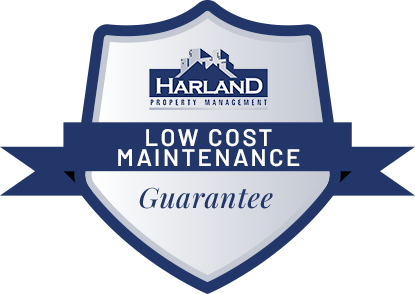 Low Cost Property Maintenance Guarantee
We will provide you with up to 3 quotes for any maintenance expense above $500, upon request.. If you can find a licensed and insured contractor that has a better rate than what we are able to find, we will credit you $100 towards management fees.
When work is done to your property with a contractor that we recommend, we will independently guarantee the work for 1 year and up to $5,000.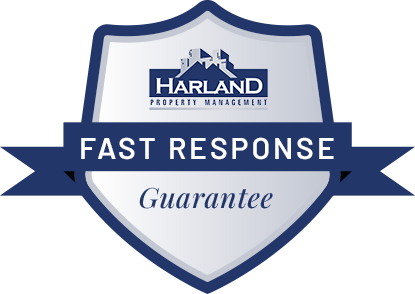 Fast Response Guarantee
If you call and we don't respond to you via phone or email within 12 business hours or less, we will waive that month's management fee.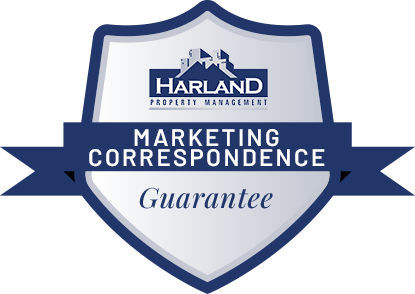 Marketing Correspondence Guarantee
While your property is on the market, we will update you regarding showing activity and feedback each Tuesday. Should we miss an update you will get a free month of management.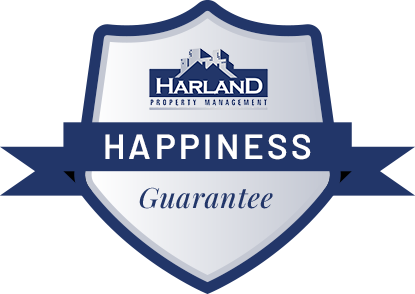 Happiness Guarantee
We believe in quality customer service. If for any reason you wish to discontinue your service with us, or maybe you are happy but wish to sell your property, you can cancel your agreement with 30-day notice at any time with no penalties.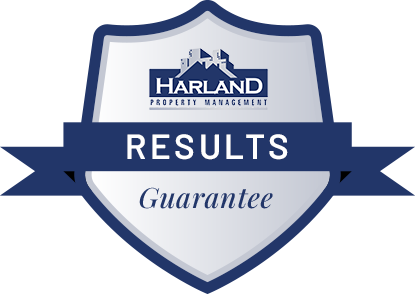 Results Guarantee
With our results guarantee you don't pay us until we show results! If we are leasing your property for you, we do all the work up front and you don't pay us until you get a qualified tenant. That means we aggressively market and show your property, screen the tenants, handle all of the paperwork and perform a move in inspection...all before we get paid anything.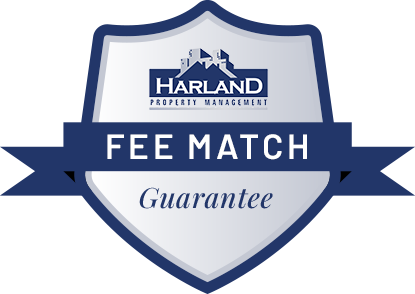 Fee Match Guarantee
If one of our competitors offers you a lower net fee for management based on the same services and guarantees, we will match it and give you another 5% off the dollar value of the monthly management fee.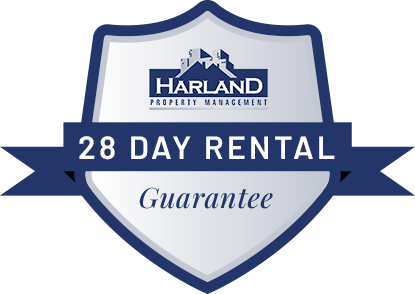 28 Day Rental Guarantee
When you take our recommend listing price and we are unable to provide you with pre-qualified rental applications in 28 days or less we will give you ONE month of management free!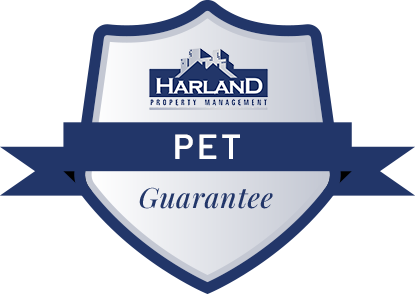 Pet Guarantee
For any pet that we approve, we guarantee our owners up to $1,000 in damage protection for any pet damage above and beyond what the security deposit covers.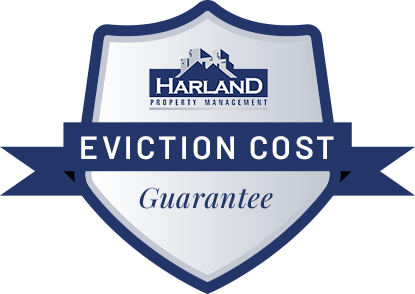 Eviction Cost Guarantee
We will pay up to $5,000 towards eviction costs, attorney fees, and court costs if a resident we approved needs to be evicted.
Previous
Next
View All 9 Guarantees
Areas We Serve
DON'T SEE YOUR MARKET? GIVE US A CALL TO SEE IF WE SERVE YOUR AREA.
Central San Diego
City Heights
Clairemont
College Area
Coronado
Downtown San Diego
Hillcrest
Kearny Mesa
Linda Vista
Mira Mesa
Miramar
Normal Heights
Old Town
Sorrento Valley
South Park
Tierrasanta
Torrey Pines
UTC/University City
East County
Alpine
El Cajon
La Mesa
Lakeside
Lemon Grove
Santee
Spring Valley
South County
Bonita
Chula Vista
Paradise Hills