Providing Equal Access to Housing for All San Diegans
Harland Property Management is committed to fair housing practices and non-discrimination.
We take our commitment to the Fair Housing Act seriously and firmly believe that everyone should have equal access to housing. Our goal is to create a community that is welcoming and inclusive for all San Diegans regardless of their demographics, income level, or housing needs.
We understand the importance of having a home that meets your specific needs, and we are dedicated to finding personalized solutions for our residents. Whether you are a low-income family in need of affordable housing, or a senior looking for a safe and comfortable place to call home, we are here to help. We are proud to offer Section 8 Housing Credit properties, which provide affordable housing options for low-income families and individuals. Our team takes proactive steps to make our properties accessible for people with disabilities, including making reasonable accommodations and modifications as needed.
We understand that finding the right housing solution can be an overwhelming task and our goal is to provide you with the support and resources you need to feel at home in one of our properties. Everyone deserves to have access to safe, accessible, and affordable housing in San Diego.
Furthermore, we believe that providing fair and equal housing opportunities is not just a legal obligation, but a moral responsibility. We work hard to build relationships with our tenants and foster a sense of belonging and safety for our residents.
Contact us today to learn more about how we can help you manage your property with integrity and fairness.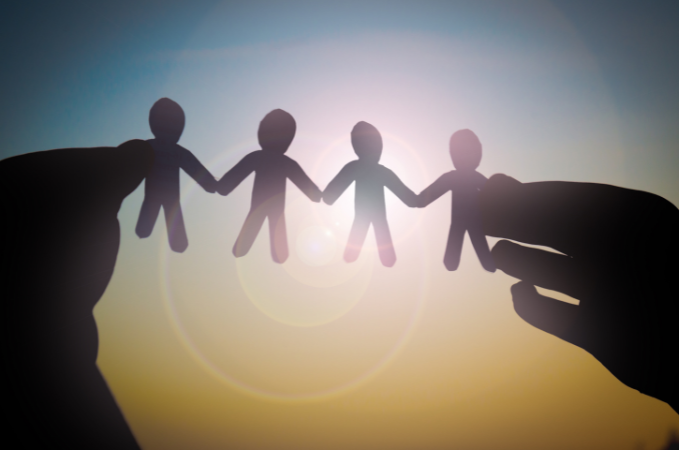 Harland's Commitment to Diversity, Equity, Inclusion & Accessibility
At Harland Property Management, we place great importance on diversity in both our hiring standards and in the communities we serve. We recognize that our employees and residents come from a variety of backgrounds, experiences, and perspectives. We value and celebrate these differences because they enhance our organization's strength and innovation, and make us more adaptable to the changing needs in our field of business. We strive to create an inclusive workplace where all employees feel valued, respected, and empowered to contribute to our success. Moreover, we recognize that the communities across San Diego County that we serve are diverse, and we are dedicated to managing properties in a way that reflects and respects that diversity.
Our philosophy comes directly from the root of Harland's founder, Kayvon Homayoun, being an immigrant to the United States from the Middle East, who has been shaped by the challenges of a less than diverse and inclusive experience in his career. He overcame these challenges in his resilience, adaptability, and willingness to learn and grow in new environments, both professionally and culturally. In striving to change the experience for those he has hired and the communities his company serves, Harland Property Management has been shaped by the goals set forth here.
Recruitment and hiring of both employees and residents in the properties we manage: We are committed to attracting and hiring a diverse pool of candidates for all positions & vacancies of our properties. We will utilize a variety of recruitment sources to ensure a diverse applicant pool, and we will implement fair and unbiased hiring and tenant application practices.
Training and Development: We provide ongoing training and development opportunities to our employees to increase their cultural competence and awareness of unconscious biases. We also offer training, opportunities for mentorship, internships, and apprenticeships, to help those with less access gain the skills and experience to compete for job openings.
Promotion and Advancement: We provide equal opportunities for all employees to advance in their careers based on their skills, abilities, and performance. We see that promotion and advancement decisions are made based on merit and not on any other characteristic.
Retention: We strive to create a workplace culture that is inclusive and supportive of all employees. We implement policies and practices that promote work-life balance, wellness, and employee engagement.
Accountability: We regularly review and assess our DEI initiatives to ensure that they are effective and aligned with our organizational goals. In turn, we hold ourselves accountable for meeting our DEI goals and commitments.
Accessibility: Harland Property Management has always been and will continue to provide equal access to our services and facilities for all individuals, including those with disabilities. We want to create an inclusive environment that meets or exceeds accessibility standards, and we recognize that accessibility is an ongoing process.
We aim to comply with the Americans with Disabilities Act (ADA) and related laws and regulations, and we regularly review our policies and practices to ensure that they meet these standards. We also provide reasonable accommodation to individuals with disabilities, as required by law.
Our offices and properties are designed to be accessible, with features such as:
Accessible entrances, including ramps and/or automatic door openers as needed.
Wide doorways and hallways to accommodate mobility aids
Accessible parking spaces
Elevators or lifts where necessary
Accessible restrooms with grab bars, lower sinks, and other features
Visual and auditory signage to assist those with hearing or vision impairments
We are working to see that our digital content is accessible to all individuals. We follow Web Content Accessibility Guidelines (WCAG) 2.1 Level AA standards and plan to hire accessibility consultants to review and ensure that our website and digital content meet these standards.
We strive to promote equity and inclusion in all aspects of our operations, including but not limited to recruitment, hiring, training, promotion, and retention. We strive to create a workplace culture that is welcoming, respectful, and supportive of all employees regardless of their race, ethnicity, gender, gender identity, sexual orientation, age, religion, disability, or any other characteristic protected by law. Again, not only because they are protected by law but because we believe there should be equal opportunities in life, work, and housing. We would impose these standards to any new employees acquired in the management of this portfolio.
We believe that these values are essential not only to our success as a company but to our communities in general. We will continue to be steadfast toward achieving our DEI A goals and commitments.